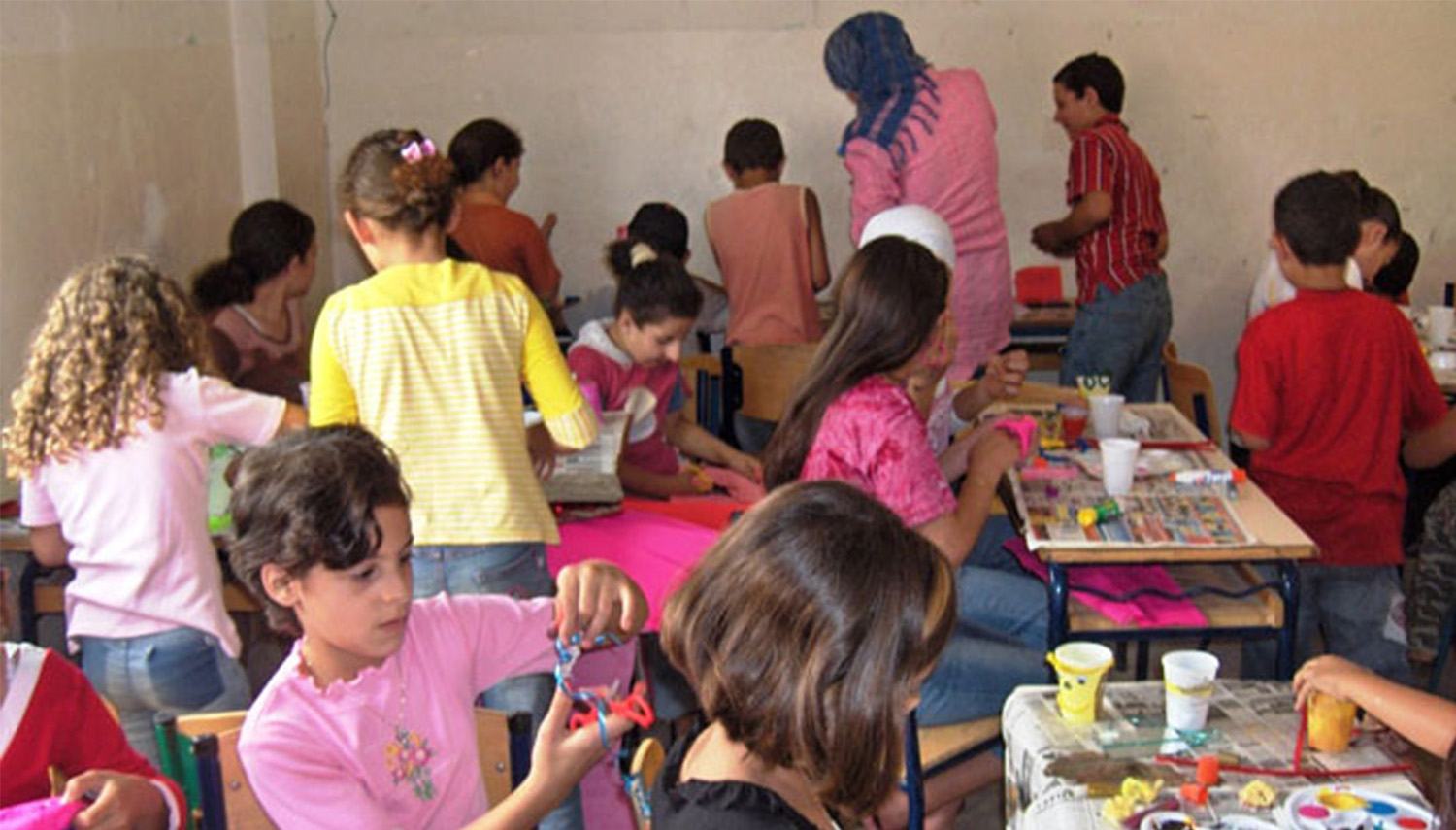 "Let's All Go to School" Initiative
Duration: 2012 – 2013
Beneficiaries: 3,137 Lebanese and Syrian boys and girls (6-12yrs) and 370 parents
Donor: UNICEF
Partners: Arab Resource Collective (ARC) and IQRA Association
Location: Akkar and Hermel
Objectives:
The overall aim of the project was to establish a supportive and protective learning environment where school-age children from refugee and host communities attend school and enjoy their right to education, protection and play. The project sought to empower school actors and mobilize the surrounding community to create a sustainable mechanism for child rights-oriented recreational activities. The project targeted 12 schools in Akkar (4) and Hermel (8).
Activities:
– Establishment of committees (119 members) in 12 schools (8 in Hermel, 4 in Akkar) and selection of the activity coordinators (28), mobilization of 105 volunteers,
– Trainings of committee members and activity coordinators on planning, follow-up and monitoring of activities, fundraising, coordination techniques, child protection, child rights and psychosocial play techniques,
– Development of Annual Activity Action Plans by the 12 schools with budgets and work plans submitted to Mada and UNICEF,
– Drafting and implementation of a fundraising strategy by the 12 school committees,
– Organization by the 12 schools of extracurricular activities in class, as well as school-wide activities or group activities on the village level,
– Organization of awareness and capacity-building sessions for parents in 4 schools in Akkar supporting them in becoming more involved in their children's educational lives,
– Providing 8 schools in Hermel with sports equipment,
– The schools received a recreational kit from UNICEF,
– Supplying schools with a budget to start implement activity action plan,
– Organization by the schools of 23 visibility events activities with UNICEF funding,
– Production of a best practice study and guide to extracurricular activities.